JoomApéro Thursday 17th of May - 19:00
Are you already in Paris the day before the JoomlaDay ?
Do you wish to see the good old friends of the community or to meet new ones ?
Excellent ! A "JoomApéro" (cocktail) will take place on thursday 17th of May starting from 19:00 at la péniche Les Maquereaux !
No need to register or to book and everyone pays for their own drinks or offers them to friends: -).
Quai de l'hôtel de ville - Parc Rives de Seine - 75004 Paris - Métro Pont Marie (Ligne 7) - Google Map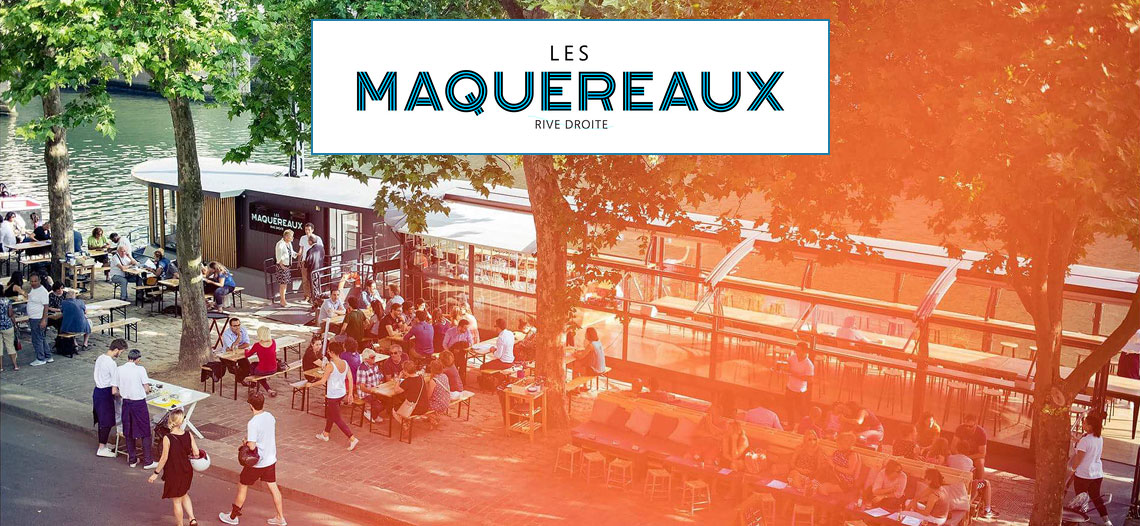 Restaurant on Friday 18th of May - 20:00
After a first day full of conferences and of meetings, you definitely want to extend those nice moments by sharing a convivial dinner.
That is what we propose with a dinner at Grand Bistro Maillot Saint-Ferdinand, located at Porte Maillot.
Here is the menu. And don't forget to book it when you register to the event ! Those meals at JoomlaDays always give good memories !
APPETIZER
Apéritif maison
Feuilletés maison au parmesan et basilic frais

STARTER
Foie gras de canard maison, chutney de figues, toasts

MAIN COURSE
Tournedos d'Aubrac, sauce au poivre, gratin dauphinois
OR
Plancha de dos de bar, beurre blanc, épinards minute

DESSERT
Trianon au chocolat, crème anglaise

DRINKS
Blanc ou Rouge Domaine Nicole (1 btl / 3 pers)
Eau Castalie (1 btl / 2 pers)
Café Massaya Bio ou Thé ou Infusion Mariage Frères & madeleines maison
Grand Bistro Maillot Saint Ferdinand - 275 Boulevard Pereire - 75017 Paris - Métro Porte-Maillot (ligne 1) - Google Map